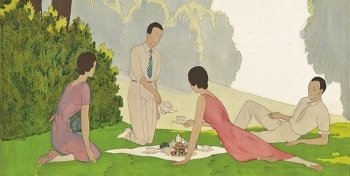 WHO's WHO
Ronald Corp (Patron)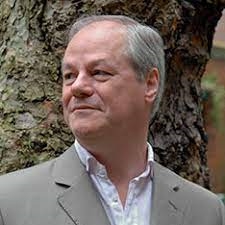 Ronald Corp OBE is Artistic Director of the New London Orchestra and the New London Children's Choir both of which he founded, respectively, in 1988 and 1991. He is also Musical Director of the London Chorus and the Highgate Choral Society. He has worked with the BBC Singers, Bournemouth Symphony Orchestra, Royal Scottish National Orchestra and the Leipzig Philharmonic Orchestra. Among an extensive discography are his award-winning Hyperion discs of British Light Music Classics. His own compositions include a Symphony, a Piano Concerto, a cello concerto, three string quartets and a clarinet quintet. His choral works include large sacred cantatas (including 'And all the trumpets sounded') and shorter works for unaccompanied choir (including a setting of verses from the Dhammapada). He has written over one hundred songs and significant cycles include 'Fields of the Fallen' and 'Letters from Lony' as well as the scena 'The Yellow Wallpaper'. Operas include 'The Ice Mountain' (for children) and 'The Pelican'. Many of these works are now recorded on CD. His textbook 'The Choral Singer's Companion' is now in its third edition. Ronald Corp was awarded an OBE for services to music in the Queen's 2012 New Year Honours. He has been made an Honorary Doctor of Music by Anglia Ruskin University and has received an Hon D Mus from University of Hull.
---
Rev. Richard Grocott BSc. (President)
Richard is the Superintendent Minister of the Blackheath and Crystal Palace circuit of the Methodist Church. He has Pastoral charge of the churches at Eltham Park and Lewisham. He comes originally from Chester, studied at Aston University and Wesley College, Bristol. He is married to Carol and has a son named John. Richard has been in ministry since 1990 which included 11 years as a 'Mission Partner' serving Methodist Churches in Italy. He has lived in London since 2011. His interests include walking, swimming, reading and listening to music. He plays the guitar in worship. Richard warmly supports the ministry of the PSA orchestra which he sees as an invaluable contribution to the neighbourhood.
---
Martin Cleave (Musical Director)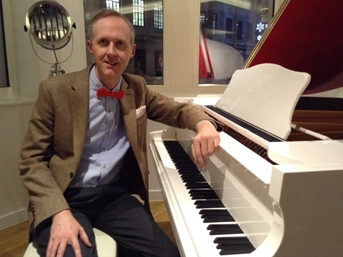 Martin began piano lessons at the age of seven and went on to study at the Royal College of Music graduating in 1988. Having been Musical Director for many amateur productions in South East London ranging from Guys and Dolls to The Magic Flute, he is in regular demand as an accompanist, and has also created arrangements for the Aspidistra Drawing Room Orchestra, the award winning female a cappella group Just Voices and his own Palm Court Trio. More recently he has given presentations and performances for the London Light Music Meetings Group. He is currently Pianist and Music Manager at the Royal Academy of Dance, and became conductor of the Eltham Park Pleasant Sunday Afternoon Orchestra in 2016.
---
James Hay (Guest Artists Secretary)
James studied at Trinity College of Music, London and in Vienna, and has worked in opera, musical theatre and on the concert platform. He made his operatic debut in Offenbach's La Perichole for London University. Later appearances included productions of Die Fledermaus, Madam Butterfly, Tales of Hoffman, Fidelio and Cosi Fan Tutte, with principal roles in Kentish Opera's The Merry Widow, and Orpheus in the Underworld. He also featured in Something Wonderful at The Queen Elizabeth Hall, London, and on recordings with the BBC on the occasion of the Queen Mother's 100th Birthday, as well as the CD releases Songs from the Shows and A Talent to Amuse - a tribute to Noel Coward.
James has directed both opera and musicals, including Suor Angelica, Dido and Aeneas, The Boyfriend, The Matchgirls, Jack the Ripper, The Sound of Music, Patience, Our Gracie, Cox and Box and The Zoo. As a playwright, he has written Firebird, Swan Song, Understanding Susan, Nightingale, Thy Will Be Done and The General's Daughters.
James was a regular soloist with the PSA Orchestra for over twenty years and is a member of The Concert Artistes' Association and The Association of English Singers and Speakers
---
Players Profiles
(To be added)